Friends…
I'm super excited!
Maybe I'm a wee-bit over-the-top about this, but seriously, I've been looking forward to sharing this for a while now!
But first–let me back up just a bit!
Those of you who were around last summer, might remember that our oldest son Josiah turned 13 on a boat in the middle of the Indian Ocean with a group called Surfing The Nations.  Sending Josiah on this trip was something we would never have imagined doing a year or two prior!  But you also might remember that when Dave and I met the folks planning and leading the trip, (and did our own bit of research,) we had absolute peace about this month-long adventure.  Some folks in our lives were very concerned about our choice (understandably,) others thought we were the coolest parents in the world to let him go. (Mostly people without kids, haha.)
But we sent Josiah, along with his best buddy Kameron, on this trip to Indonesia where they combined surfing, and serving, and had the time of their life.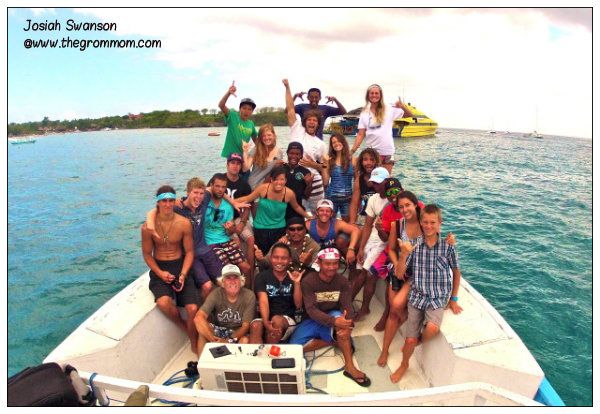 I shared a short interview with Josiah, when he got back, but there is so much more to his story.  His life was changed in amazing ways.  He grew up emotionally, and spiritually, and he developed a greater awareness of other cultures, poverty, and God's love.
This was a house his team helped build in Lombok.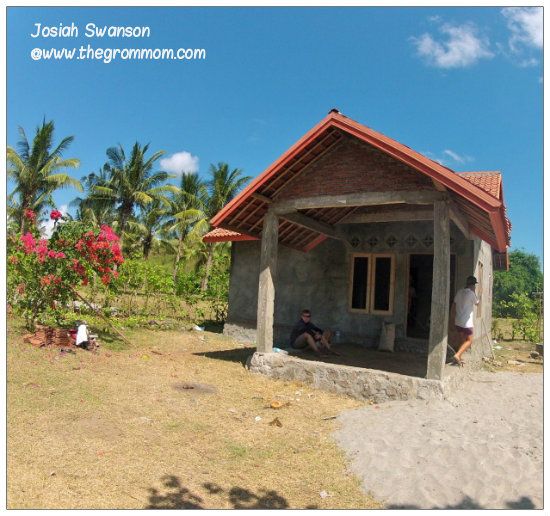 He also had to endure some really rough scenery.  (NOT.)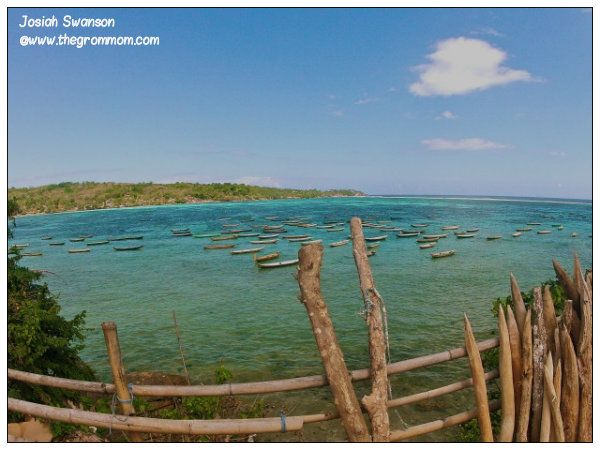 Josiah did have an amazing time, and he came home with literally an entire new extended family of cool big brothers and doting big sisters.
 He said that he was not homesick even ONCE.  (Ouch, I mean great!  I think I'm happy for that. :))
Next:  A little Surfing The Nations background:
If you haven't heard of Surfing The Nations, you can go to their web site to learn all about them.  They are a non-profit, humanitarian organization based out of Wahiawa, Hawaii (about 20 minutes away from us.) With 30-40 full time staff, these folks are making a huge impact in their local community, as well as in nations all over the world!  I think you'll find them to be an incredibly refreshing bunch of people.  We have met many people both on staff with STN, and those visiting for internships, and we've been impressed by them all.  These young folks are bursting with talent and creativity.  Their love for God and desire to serve people is what makes Surfing The Nations just what it is.  Something about that surfing/serving combo seems to be working!
Now for what's next!  (The really exciting part!)
STN is planning their next SURF INDONESIA trip, and they are accepting applications NOW!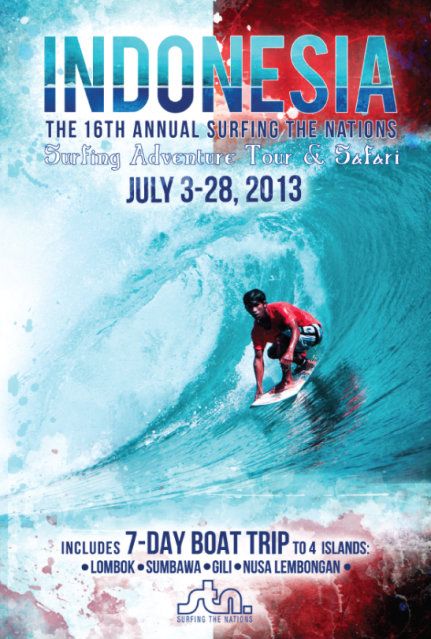 Josiah wants very much to be on board!
But here's the deal:  Last year, the trip came up so quickly, that Josiah only had about a month to prepare to go.  We decided to fork out the support money, along with a few kind friends and family who pitched in.
But this year, Josiah has time to work for support!  He is looking for ways to earn money, and really willing to do his part.
This is the fun part!
Josiah has put together his own SMUGMUG account, where he is sharing some of his most stunning underwater/wave/beach photos.
The photos are up now, and ready for purchase!
I think his prices are very fair, and every cent that he earns will go towards his trip.  Since it is brand new, there may be some adjusting in prices, or site settings in time.  He is very open to feedback if you have any! (**His "josiah swanson" watermark will edited/simplified very soon, in case you find it a bit…busy. ;))
If you're new to Smugmug, take some time to look around.  It is really very user-friendly.   To see prices, you need to click on a picture and then on "buy."   There will be a drop down menu with is a big variety of options as to sizes and types of prints as well.  yay!
I will keep a link to the photography site on my side bar.  But feel free to head over and start shopping any time!  (Like now!)
Click HERE to link to photo gallery.
Finally…
Surfing The Nations is always accepting applications for this and other programs that they offer.  You might know someone who would be a good fit. (And you don't have to surf to be involved either! :))  I think you'll find the story behind STN very interesting, so take some time to check out their site!
Oh–and while you're checking out the STN site, you might take a minute to read the kindest thing anyone's ever written about me (or at least thegrommom blog) posted on the STN website!  Link HERE to that article!  I am so humbled by what they had to say about my work here…and it brings me to tears when I read it because it describes everything I WANT my blog to be..but really would never say that it is yet.  I am VERY encouraged!
See ya' all soon!
Grommom,
And Josiah
PS.  Please be so sweet as to pass this on!  Any and all social media will help us spread the word.  Telling people face to face works too.  :)
MAHALO!!